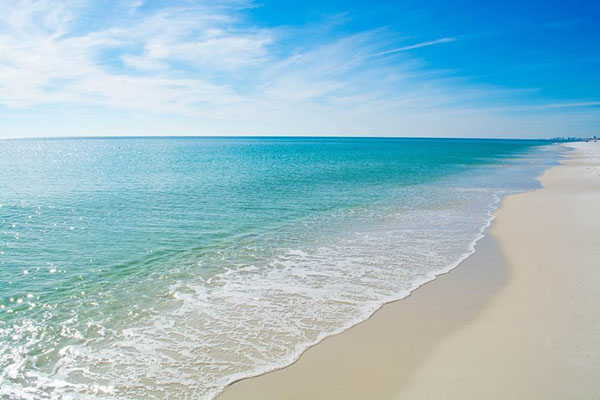 Thanks for visiting destinfloridaweather.com, the premier website all about the weather in Destin, Florida. We are here to help vacationers select the best time to visit the Destin area! Whether you're looking to escape the frigid weather of your home down during the winter or trying to pick the best weather for your family summer vacation, we are here to help! We are also here to serve the citizens of Destin, Florida. We hope that both vacationers and locals alike will visit out site for all of their weather-related questions in the area. Our main goal is to provide relevant and update information regarding the weather in Destin, Florida and to be an asset to all whom visit this site!
DestinFloridaWeather.com is not your typical Destin travel site. Unlike most sites with creators who only dream of visiting the Emerald Coast, DestinFloridaWeather.com is owned and operated by people who own and market properties in Destin. The owner of this site is also in the process of moving to Destin with his family! The end result is a site that contains compelling and accurate information on the Destin area! That makes this the top site for scouting the weather in Destin, so you can choose the ideal day to head to the beach. Whether you're a local or a vacationer, this site is for you!
The site's owners have been visiting Destin for generations. They were there in the early days, when Destin was little more than a fishing village (luckiest fishing village), and continue to visit Destin today, now that it is a booming tourist town. Due to the owners' relationship with the "World's Luckiest Fishing Village, "they have all of the inside information travelers want when they visit Destin. Whether you are looking for the best time of the year to visit Destin and avoid the rain or you are a local trying to pick the perfect week to have friends or family come down and visit you, destinfloridaweather.com has you covered with all you need to know about the upcoming forecast, as far out as a month ahead of time!
From our family to yours we truly hope that this site will give everyone the information they need to enjoy their time in Destin! Our partner site destinflorida.com features any and all of the other information you may need to know about Destin! Whether your wondering what events are coming up, what are the nearest attractions, what there is to do, and of course they also offer thousands of vacation rentals in the area that accommodate groups of varying sizes! For the latest weather in Destin and the surrounding areas, destinfloridaweather.com is the site you have been searching for!